Contact
Dr. Birgitte Tan
Transformational Life & Grief Recovery Coach
Email:
Support@BirgitteTan.com
Phone: (805) 864-2002
Group Meeting Location:
5450 Churchwood Drive
​Oak Park, CA 91377 ​ USA
Mailing Address:
From Grieving to Joyful Living
c/o Birgitte Tan
3835 E Thousand Oaks Blvd Suite 268
Thousand Oaks, CA 91362
USA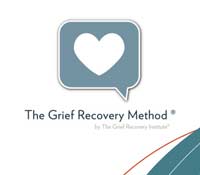 How I Can Help...
I am a Certified Grief Recovery Specialist & Transformational Life Coach
Grief Recovery
Coach
As a Grief Recovery Specialist with the Grief Recovery Institute (R) she facilitates the Grief Recovery Support Group.
Transformational
Life Coach
Dr. Birgitte is extremely excited to offer the Life Mastery(TM) programs as part of her suite of coaching programs.
Dance Away
Sadness
Move Beyond Your Grief is a grief support technique that uses free style dancing to help us let our feelings flow.

" Happiness is a direction, not a place."


~ Sydney J. Harris