Life Success Coach
Transformational Life & Grief Recovery Coach
A Certified Life Mastery(TM) Consultant
When her 15 year marriage dissolved unexpectedly in 2012, Dr. Birgitte Tan understood that "it takes two to tango", and decided that it was time to take a good look at herself and her life.  Being a believer that "every adversity, every heartbreak, every failure carries in it the seed of equal or great opportunity" (Napoleon Hill), and with the help of her life coaches, she picked up the broken pieces of her former life and created a much better, fulfilling, joyful life she truly loves living.  Having experience and witness the immense benefit of transformational life coaching in herself and others, and master the transformation skill, Dr. Birgitte feels called to share this gift with others. To be able to truly serve as a life coach well, she then chose to fine tune her knowledge and skill of transformational life coaching and become a certified Life Mastery Consultant(TM), for its heart centered, service-minded, comprehensive life coaching training program.
As a certified Life Mastery(TM) Consultant with the Life Mastery Institute® : The Premiere Training Center for Transformational Coaching, Dr. Birgitte Tan can help you create a life that you love living.
Having been through and seen a multitude of grief in herself and her clients, Dr. Birgitte has learned to master and apply the art of transforming grief into timeless treasure of joyful living.  As a certified Grief Recovery Specialist and the founder and creator of "Dance Away Sadness: Move Beyond Your Grief" grief support system, she is fully qualified and capable to help those who are still traversing the dark valley of their life move through and beyond their grief.  Through  her skill in both grief recovery as well as transformational life coaching, she  will lovingly help you move through and beyond the dark cold valley of your life to a warm sunny meadow of love, joy, peace of mind, and a life you truly love living.
Dr. Birgitte is extremely excited to offer the Life Mastery(TM) programs as part of her suite of coaching programs.  Through this programs, she helps you design and create what you would truly love to experience in the four key areas of your life: time/money freedom, health, relationships, and your career and creative expression.  She helps you become who you are meant to be, do what you are meant to do, and live a blessed life we all deserve.
To find out more on how Dr. Birgitte can best serve you and your love ones, please contact her at the email and/or phone number provided under our "contact" tab.
"Because of my renewed attitude and appreciation since participating in the program, I received the immediate rewarding and renewed attention from my wife."
~ Domenico.
"I am pursuing my dreams!  I am teaching my first coach next Saturday.  I am very excited to put all that I have learned to practice.  I am so grateful for the time we spent together and look forward to referring another to your program."
~ C.L.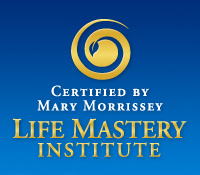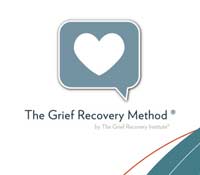 How I Can Help...
I am a certified grief and life success consultant
Grief Recovery
Coach
As a Specialist with the Grief Recovery Institute (R) she facilitates the Grief Recovery Support Group.
Transformational
Life Coach
Dr. Tan is extremely excited to offer the Life Mastery(TM) programs as part of her suite of coaching programs.
Speaking Engagements
Dr. Tan is a sought after online or in-person speaking international speaker. 
Dance Away
Sadness
Move Beyond Your Grief is a grief support technique that uses free style dancing to help us let our feelings flow.

"Success is not the key to happiness. Happiness is the key to success. If you love what you are doing, you will be successful."