Dr. Birgitte Tan
Transformational Life & Grief Recovery Coach
Welcome to Joyful Riches Beyond Grief and Dance Away Sadness: Move Beyond Your Grief™ website. I am so glad you are here and I look forward to helping you move beyond your grief and THRIVE. I hope this website provides you with the information you are looking for.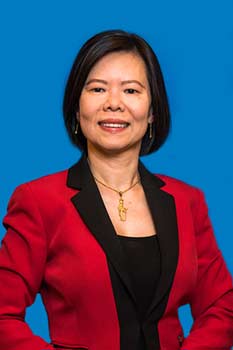 I am honored and delighted to meet you. Many people ask "What makes you go from being a veterinarian oncologist to become a certified grief specialist and life success coach? And why do you create Dance Away Sadness: Move Beyond Your Grief™?"
The answer is because I feel people deserve to learn the skill and tools for transforming traumas and failures into victories and thriving joyful living, and do that effortlessly, quickly, and with fun.
You see, I lived a beautiful, perfect life for over 40 years until it all came crashing down when my former husband, seemingly out of the blue, declared that he no longer wanted to be married. It was one month before our fifteenth wedding anniversary, and I was left with a great shock. As if the abrupt ending of my marriage wasn't enough pain and shock, life kept throwing more rotten lemons at me. Over the next two years, I went through lost my relationships with my families, cancer, financial loss, and multiple losses of loved ones. I was so heartbroken, confused, sad, angry, and scared.
For some reason, even though I had never danced previously, each time a disastrous event happened, I felt called to just move to the music and dance freestyle at home. Despite being told, as a child, that I was a stiff clumsy ugly duckling who should never dance, I noticed that the dancing really helped me move the heavyweights in my heart away. It seemed to soothe my sadness and calm my anger, and I'd feel a little more peacefulness each time I danced; so I kept dancing.
The final blow to my 2 years of tragedies came when Roscoe, my beloved 20 years old cat, suddenly passed away. Roscoe was not just a pet for me. He was my furry-son, my best friend, my guardian angel, my soul-mate. The day after I put Roscoe to sleep, I was so stricken by grief that I could barely get out of bed. Thankfully, a kind spirit reminded me to dance. The dance helped me enough to get out of bed and function again.
I then realized that this freestyle dancing along with appropriate coaching can be very helpful to many of us during our difficult time. To be able to share this in a way that can benefit grievers, I created Dance Away Sadness: Move Beyond Your Grief™. I am grateful that it continues to help a countless number of people since.
Fast forward 3 years later, and realized that I have healed and rebuilt my life. Only this time I have created a life that is much, much better than the one before it fell apart. My relationships with my friends and families, my love life, work, finance, time freedom, and health all have improved greatly. After 20 years of having 3 health conditions that doctors and surgery could not fix, I am now perfectly healthy without any more medication or surgery. Even more important than all those, I now live with true joy and peace of mind, living the life I truly love living, a beautiful life we all deserve.
Looking back, it is easy to see that one thing that is instrumental for my full spectrum improvement is having excellent grief and life coaching. To be able to help you move through your grief and live a peaceful thriving life that you deserve, I pursue additional education and training to become a certified grief specialist and certified Life Mastery Consultant.
Thank you for getting to know me. I am here for you. It is a great honor for me to be able to help you move through the dark valley of your life and create the life you truly love living effortlessly and with fun. Please simply call me at (805) 864-2002 or email me at [email protected] to see how we can work together. I look forward to helping you have love, joy, peace of mind, and live your best ever life.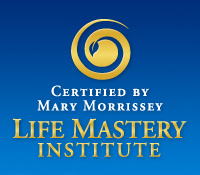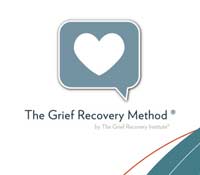 How I Can Help...
I am a certified grief and life success consultant
Grief Recovery
Coach
As a Specialist with the Grief Recovery Institute (R) she facilitates the Grief Recovery Support Group.
Transformational
Life Coach
Dr. Tan is extremely excited to offer the Life Mastery(TM) programs as part of her suite of coaching programs.
Speaking Engagements
Dr. Tan is a sought after online or in-person speaking international speaker. 
Dance Away
Sadness
Move Beyond Your Grief is a grief support technique that uses free style dancing to help us let our feelings flow.

"It is not how much we have, but how much we enjoy, that makes happiness."