Coaching FAQ
Transformational Life & Grief Recovery Coach
What coaching programs are offered?

To serve you better, Dr. Birgitte offers a selection of coaching programs:
Grief Transformation
Dance Away Sadness with Coaching
Life Success coaching
Dr. Birgitte is also available to provide workshops to organizations.
Are these group or private coaching?
These programs  are available as group and private coaching programs.  We will decide together which one is best for you based your need and expectation.
Where are the workshop or coaching done?
Workshop: workshop for your organization is done at a facility of your choice.
Coaching: To make it convenient and easily accessible, the coaching are done remotely, over the phone and/or online.  This way I can help you regardless where you life, and you can be at the comfort of your home if you choose to.
How do I know which program to take or which workshop to offer my organization?
Please contact Dr. Birgitte to discuss which coaching program(s) would best serve you.
What about psychotherapy? Should I consult a psychologist / counselor? or maybe even a psychiatrist?  What are the difference?
You should absolutely consider consulting one or both should you feel called to do so.  Here's the difference between a psychiatrist – a psychologist – and a life coach:
Put it simply, psychiatrists are a physicians / medical doctors.  They are trained to diagnosed and treat mental illness, often through use medications and other modalities. ( http://www.webmd.com/mental-health/guide-to-psychiatry-and-counseling#4 )
Therapist do not have medical training.  They have either a doctoral degree in psychology or a master degree in counseling or related field.  They often offer talk therapy which provide insight on understanding your behaviors and/or emotional excavation.  The problem is, insight does not equal change; transformation does.   As Huffington post said  "Life coaches aim to motivate, offer emotional support and create confidence in their clients. Many former psychologists and counselors have gone on to become life coaches."  ( http://www.huffingtonpost.com/entry/benefits-of-therapy-life-coaching_us_567ac127e4b0b958f658d53a ).  Dr. Birgitte is a transformational life and grief recovery coach and a veterinary oncologist; she is not a psychologist or psychiatrist.
There are many grief coaches and even more life coaches.  Why would I choose to work with you Dr. Birgitte?
Because I  have walk the walk myself and I know how you feel and I deeply care about you.   Having had been in the dark valley of life myself, finding my way through it and then rebuilt my life, I understand how you might feel.  I know how sad, confuse, scared, and frustrated you might be.   I feel your feelings and concerns, and I truly care about you.  I care about you, your recovery, and you coming out even better than before your grief.   I sincerely deeply care about you, and I would love to see you recover and live your life fully again.  I'd love to help you live a life that you truly love living, perhaps even a life that is better than you had before your tragedy, a life better than you could imagine previously.
Another benefit of working me after I had been in the dark valley myself is that from having to "walk through the fire,  I learned through my experience what works well, allowing you to move through and beyond your grief and create your magnificent life with more ease and grace and efficiency.  There are many a programs, tools, and skills available to learn.  From "walking through the fire" first myself,  I learned which tools and skills work well.  I will provide you with tools and skills that are most relevant, useful, and easy to use for you specific situation.
One more reason is why I am best suited to help you is because when you work with me, you don't have to jump from coach to coach to coach.    Many grief coaches help their clients move through and beyond their grief, but not how to create and manifest the life they love living after recovering from the grief.  Many life coaches help people who are ready to make a change, but few are additionally and specifically trained, skilled, and compassionate about helping people walk through the dark cold valley of their life.  This was my experience when going through this; I had to go from coach to coach to coach.   This is the reason I decided to become a Grief Recovery AND Transformational Life Coach, so you can have a smoother journey with me continuing to be by your side.  Whether your wound is still so painful you could barely get yourself out of be, or you are on your feet but need help traversing through the valley of shadows, or your life is pretty good but you'd love for it to be great, or you know there's something more, a bigger purpose is calling you, I am here for you.  I have learned, mastered, and applied the skills and the tools to create a wonderful fulfilling life full of joy, love, riches, great health, and laughter, while continuing to have peace of mind and fulfilling my purpose even more; a life where our best dreams come true.​​
I feel completely hopeless and can't go on anymore.   I think ending my life is the best way out.  What do I do?  How can I talk to you right now?
If you are severely overwhelmed by your grief and/or condition and feel suicidal, or know someone who is, please immediately call: ​​
NATIONAL SUICIDE HOTLINE :  1-800-273-8255 (1-800-273-TALK)
1-800-784-2433
SUICIDEHOTLINE.COM
If you are under care by a physician and/or therapist and you feel this way, please call your medical professional right away as well.
​If you or someone you know is in a life threatening situation, please call 911 immediately. 
​Please Note: This is NOT a counseling session, and I am NOT a counselor / psychotherapist / psychiatrist.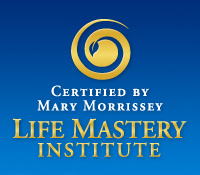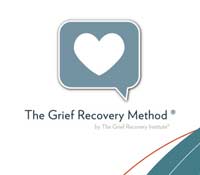 How I Can Help...
I am a certified grief and life success consultant
Grief Recovery
Coach
As a Specialist with the Grief Recovery Institute (R) she facilitates the Grief Recovery Support Group.
Transformational
Life Coach
Dr. Tan is extremely excited to offer the Life Mastery(TM) programs as part of her suite of coaching programs.
Speaking Engagements
Dr. Tan is a sought after online or in-person speaking international speaker. 
Dance Away
Sadness
Move Beyond Your Grief is a grief support technique that uses free style dancing to help us let our feelings flow.

"Folks are usually about as happy as they make their minds up to be."
~